6 Secrets for Building a Business that Works for YOU
The moment you decided to start your own business, you knew one thing for certain:
It would be a lot of work.
In fact, you probably assumed that work would occupy your every waking hour for the first couple years.
Discipline and commitment are the strengths almost all business owners share. Those qualities are how we survive. But sometimes we get absorbed in that hustle mindset—so stuck on the belief that business is all about striving—that we forget the greater vision.
I'm going to guess you didn't start a business because you wanted to work like a dog every day of your life.
More likely, you started a business because you wanted control over the way you spent your most precious resource: time.
You wanted to give your life to work that means something to you. You wanted the freedom and flexibility to have a life beyond work. You wanted to build a life defined by options.
If you've been at this for a while now and you're still stuck in the grind, it's time to re-evaluate the way you run and grow your business. Yes, you may have to give your business everything you've got in the beginning, but there comes a time when your business had better start giving back.
You need to make the business work for you. Here's how.
1. Commit to
your
vision, not someone else's.
I tell small business owners this a lot:
Commit to your vision but be flexible on how you get there.
It can be easy to confuse the two. The vision is the life and career you are building towards. It answers questions like:
How do I want to be spending my time five, ten, twenty years from now?

What impact do I want to make through my business?

What kind of life do I want for my family?

What opportunities do I envision for my team?
As for how you get there, that's a question of strategy. It's Facebook ads versus Instagram ads. It's investing in another truck versus investing in new technology. It's employees versus freelancers.
A wise business owner opens their mind to the ideas and perspectives of others when it comes to the strategy. But if you let someone tell you what your vision should be, things are going to get rough.
Why?
Because it doesn't matter if a certain industry is hot right now or a new business opportunity is sure to bring in quick cash. If you don't love it, you won't bring the passion you need to grow it.
The only business that will ever work for you is the one that serves the vision you have for your own life.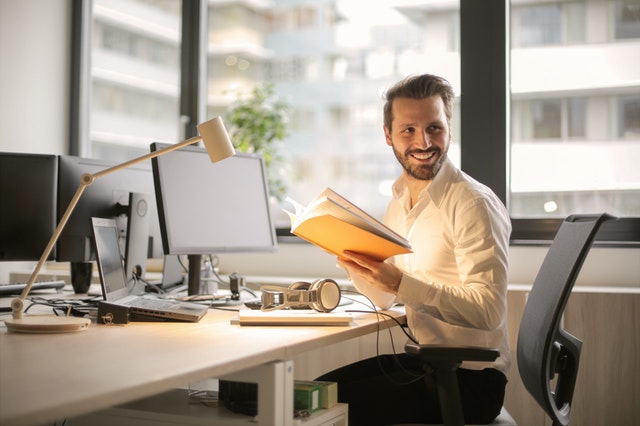 2. Surround yourself with the right people.
Once you're focused on the vision that guides you, you need to get the right people on board. This includes the right employees, the right mentors, and the right support system in your personal life.
The right people:
Fully believe in your dream.

Celebrate your successes.

Are 100% behind your mission.

Share your company values.

Are not afraid to disagree with you.

Can offer expertise and insight in your areas of weakness.
The people we surround ourselves with have a huge influence on our perspective, drive, and growth. They hold us accountable and keep us committed.
And when it comes to your employees, hiring driven, committed, positive people means you will one day be able to take this extremely important next step:
3. Take yourself out of the day-to-day as quickly as possible.
As long as you are in the truck and drying houses yourself, you are not able to dedicate yourself to the big-picture projects that grow your company. You have got to get out of the truck.
Make it a priority to nurture leaders on your team. Let trusted staff members know that you'd like to get them into a supervising position as the business grows. Work together on advancing their skills.
And when they're ready to lead and the business is in a position to grow, let go. Trust your new managers to do the job you trained them for. It's time for you to:
4. Embrace what scares you.
So many small business owners resist the previous step because deep down, it terrifies them.
This is especially common in home services. We usually come into business ownership as tradespeople. We're used to working with our hands. We know our craft inside and out. We're confident on the job site.
It's a different story in the corner office. Once we step back to work on the business instead of in the business, we're faced with new tasks we haven't conquered yet. We have to think more about business plans, strategies, marketing, leadership, building industry partnerships…
…it's a daily exercise in challenging our own self-doubt.
The sooner you can get comfortable with being uncomfortable, the faster you'll build a business that works for you.
5. If it doesn't serve the big picture, don't do it.
Once you start working on your business instead of in it, be careful about losing sight of your vision. It can be very easy to get caught up in new opportunities that seem lucrative but don't really build towards that long-term dream.
This is how you end up spreading your resources (and yourself) way too thin. Believe me, I've been there.
To see the kind of growth that gives you freedom and flexibility, stay the course. Stay zeroed in on your vision. Go deeper. Double down on what's already working.
Trust me on this.
And if you need help developing a business plan that keeps you charging towards your vision, we have a free tool that will help.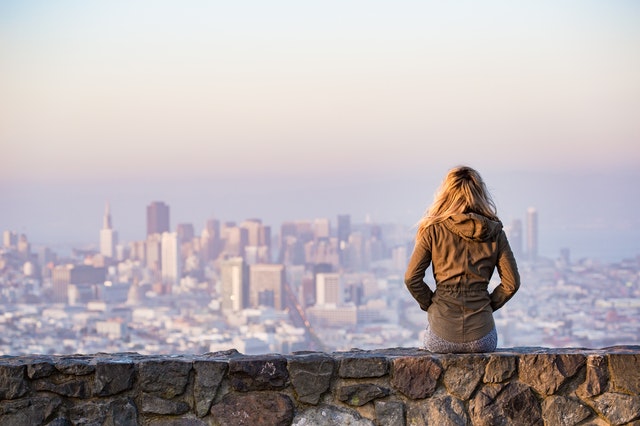 6. Always look for the gift. Always.
The absolute best thing you can do to grow your business is to nurture a growth mindset.
Never ever stop growing.
This means being constantly aware of the opportunities that surround you.
You got great numbers this quarter? Fantastic! Notice what worked and find new ways to double down.
You had a major setback? Great! There's a lesson in there that can launch your business into a bright new era. What is it? Where do you need to grow as a leader? How can you help your staff grow as a team?
If you see each moment as an experience that's happening for you and not to you, you'll turn both the good and the bad into wins for your business.
And ultimately, that's what it's all about. It's about reaching for deeper insights and bigger growth.
That's how you show yourself just how far you can go.
Further Resources on This Topic
Blog Post: How to Revive Your Flatlining Business
Free Tool: Business Plan Wizard
Free Video Course: Accelerating Business Growth
Free Ebook: You Grow First: Tips for Advancing Your Business Through Self-Development
Book: How to Transform Your Mindset and Become a Self-Made Success Story
Created: 27th Jan 2022